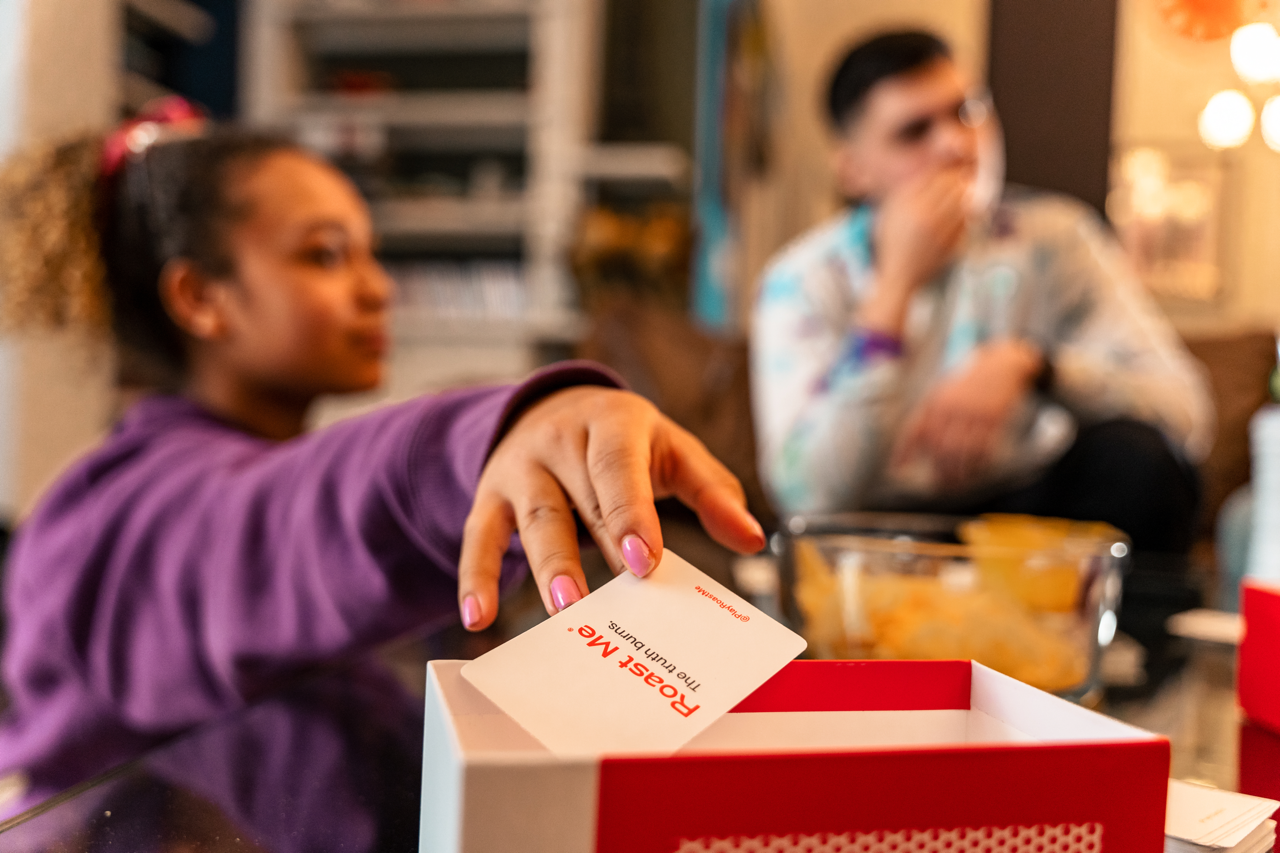 Draw a card
On each turn, one player pulls a card and reads it aloud to the group.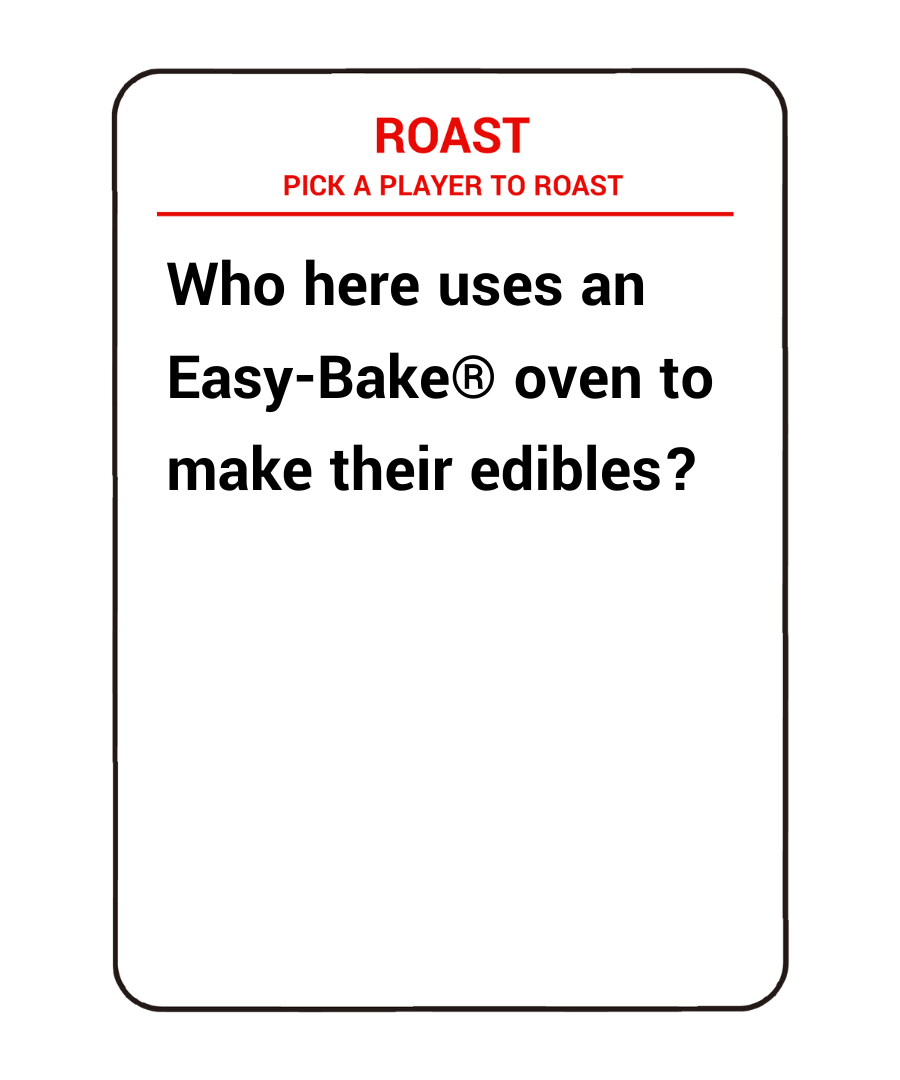 Roast cards
If you pull a roast, the group will pick the player it best fits.
The player chosen keeps that card, and gains a point.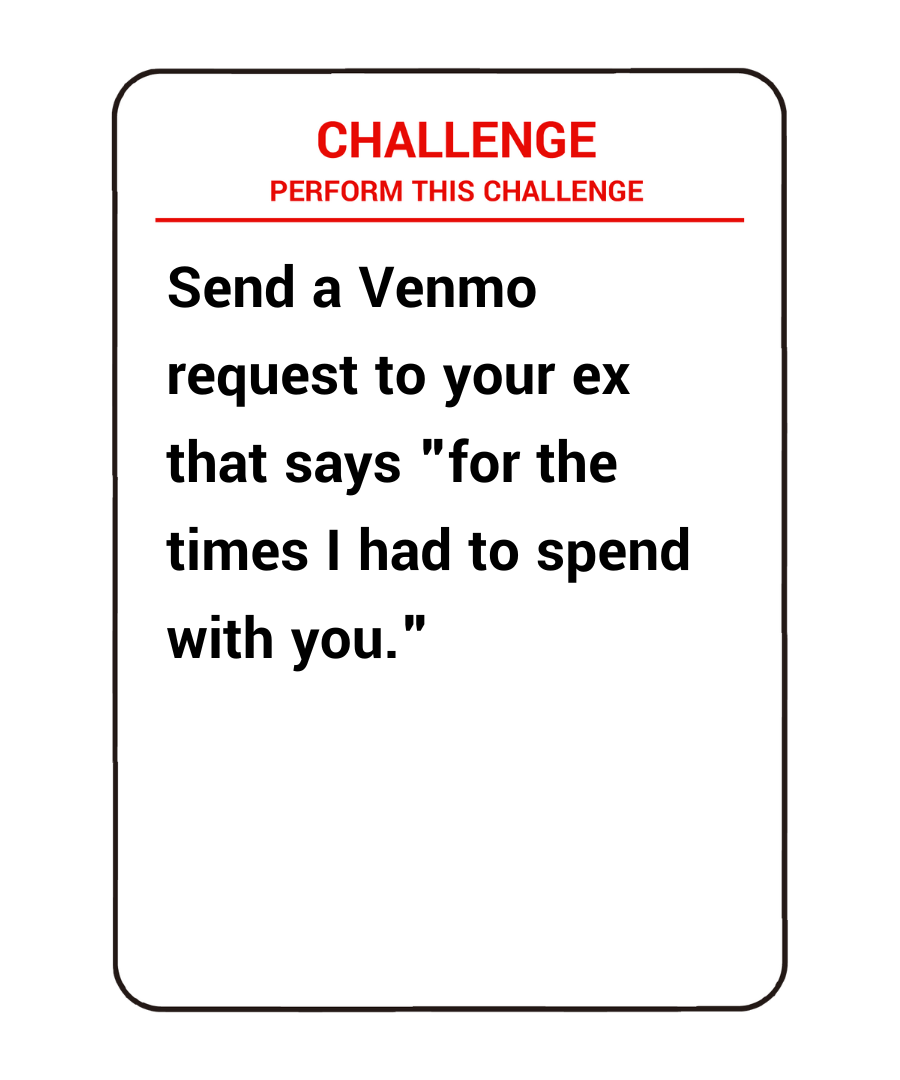 Challenge cards
If you pull a challenge, perform it correctly to keep that card, and gain a point.
Otherwise, give up one of the cards you've earned, and lose a point.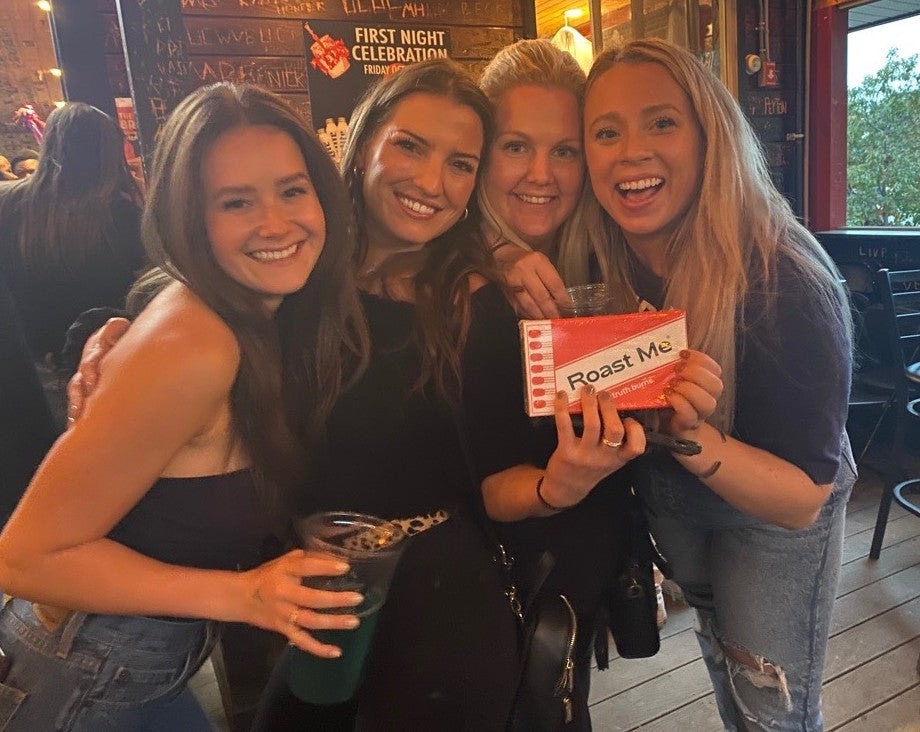 Winning the game
Play continues clockwise with a new player drawing a card.
First player to collect seven cards wins.
Roast Me Game
Regular price
Sale price
$24.99
Unit price
per
Sale
Sold out
Share
View full details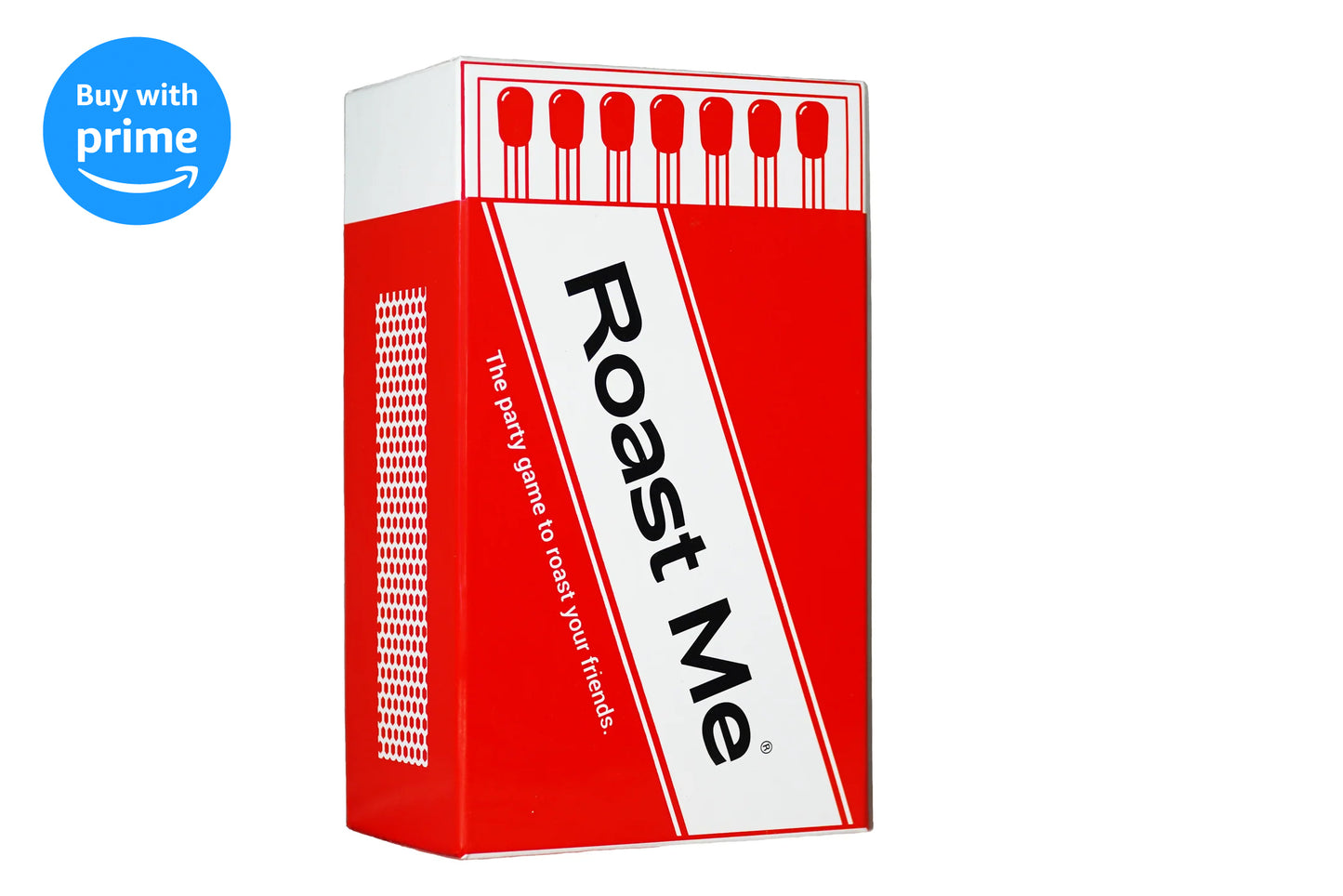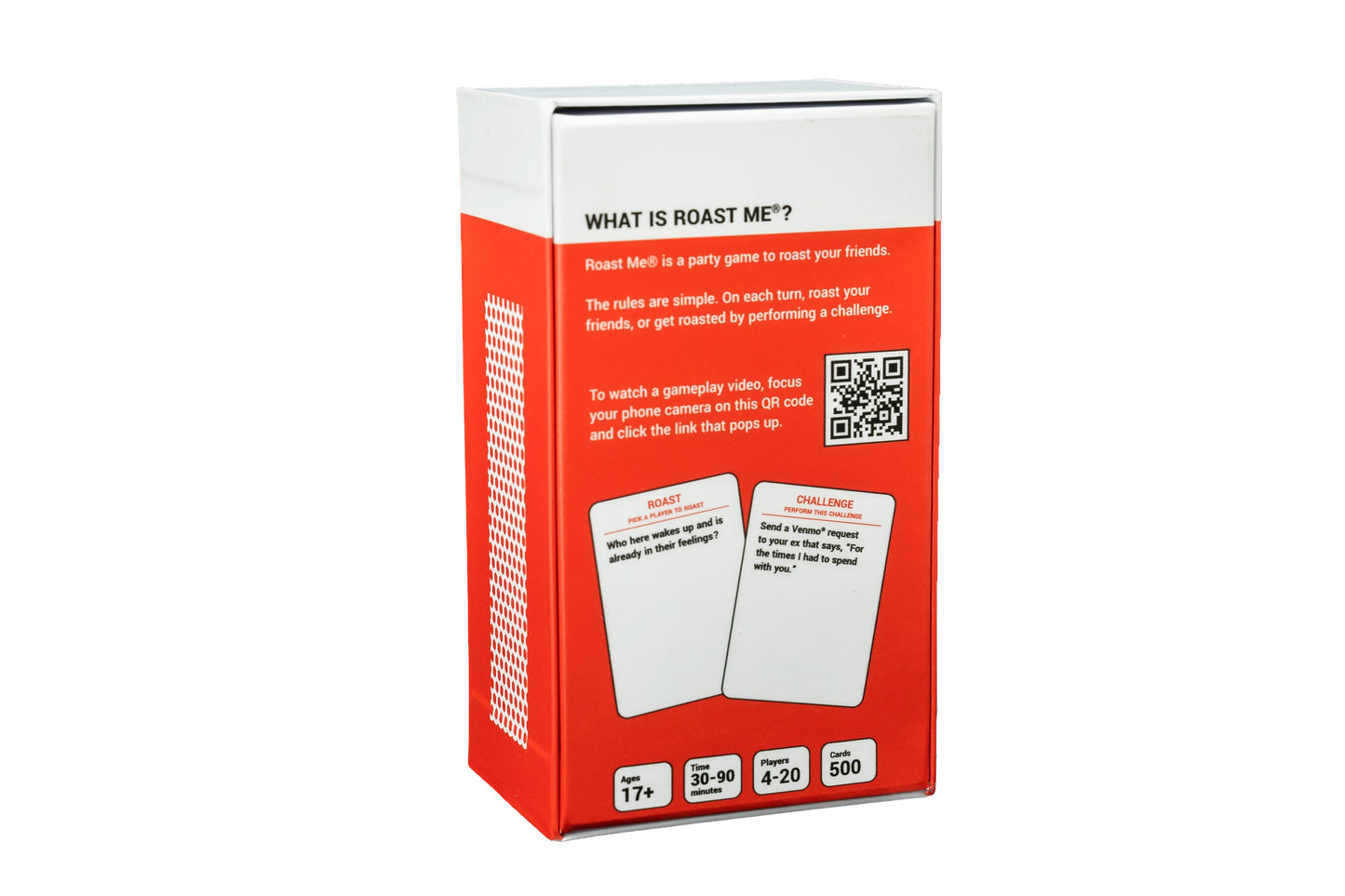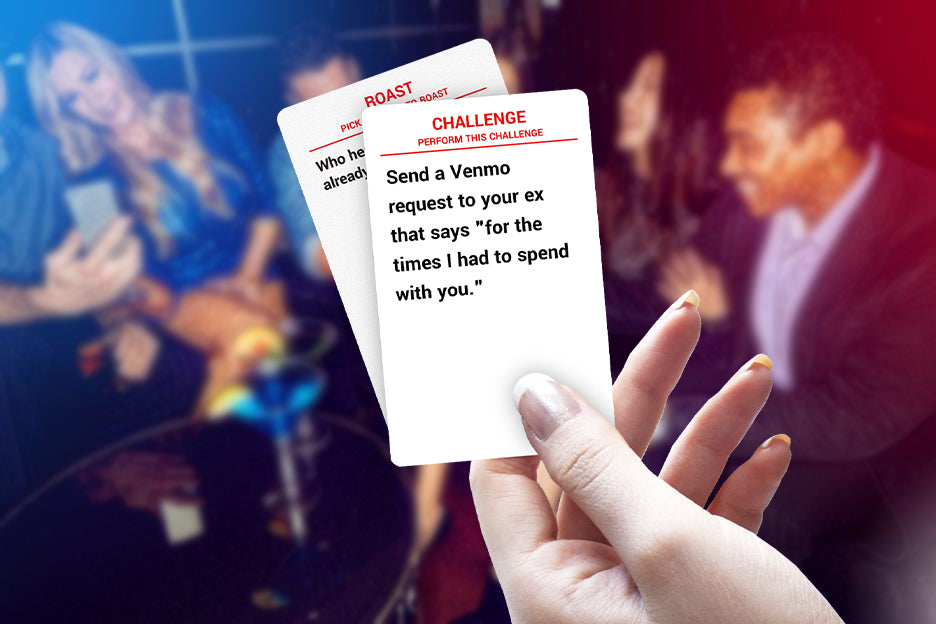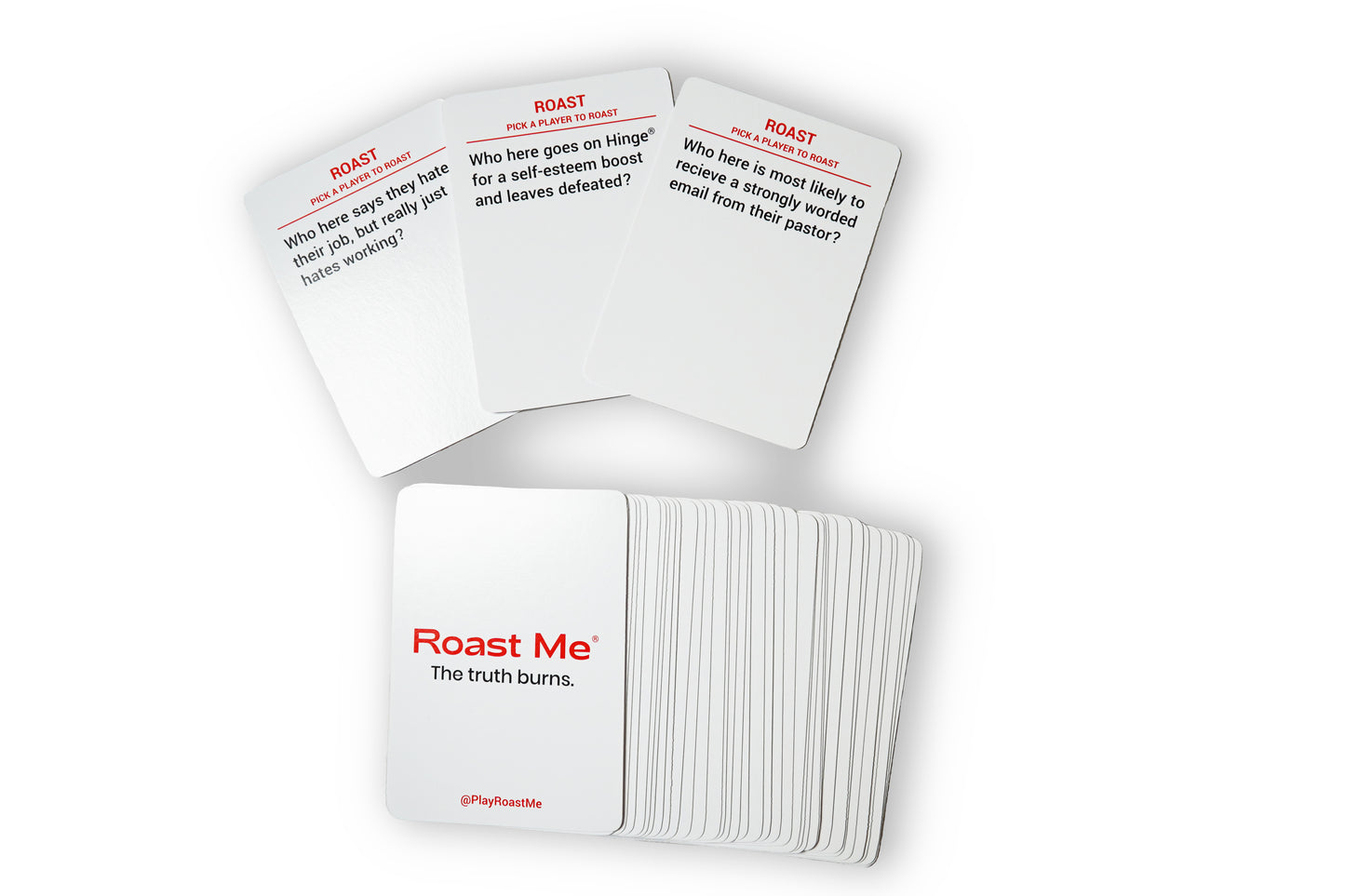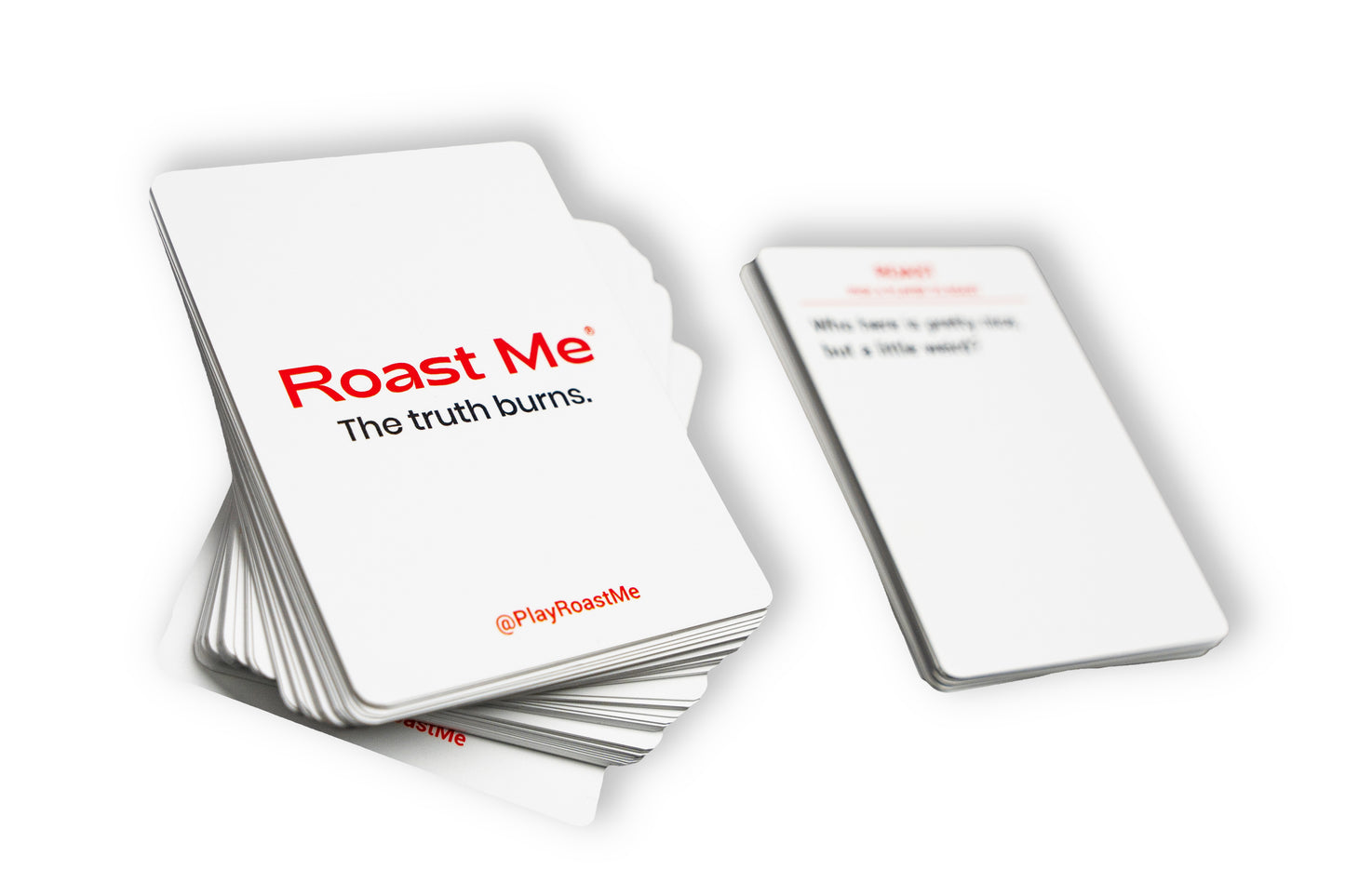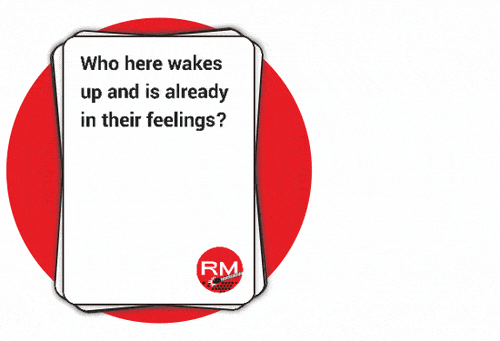 More value than a discount 30-pack
Roasts For Every Asshole in Your Life

Jokes that are so specific, you'll be left wondering how we could possibly know all of this stupid sh*t about your friends.

Jokes Battle-tested From the Bar to the Break Room

After 3+ years of testing, only the cards that made everyone laugh hard enough to question their morality remain.

Challenges Only 4AM You Could Have Come Up With

Have you ever wanted to spike that iPhone 11 out of Cassandra's petty hands? Save your strength, king. Give her a challenge card.